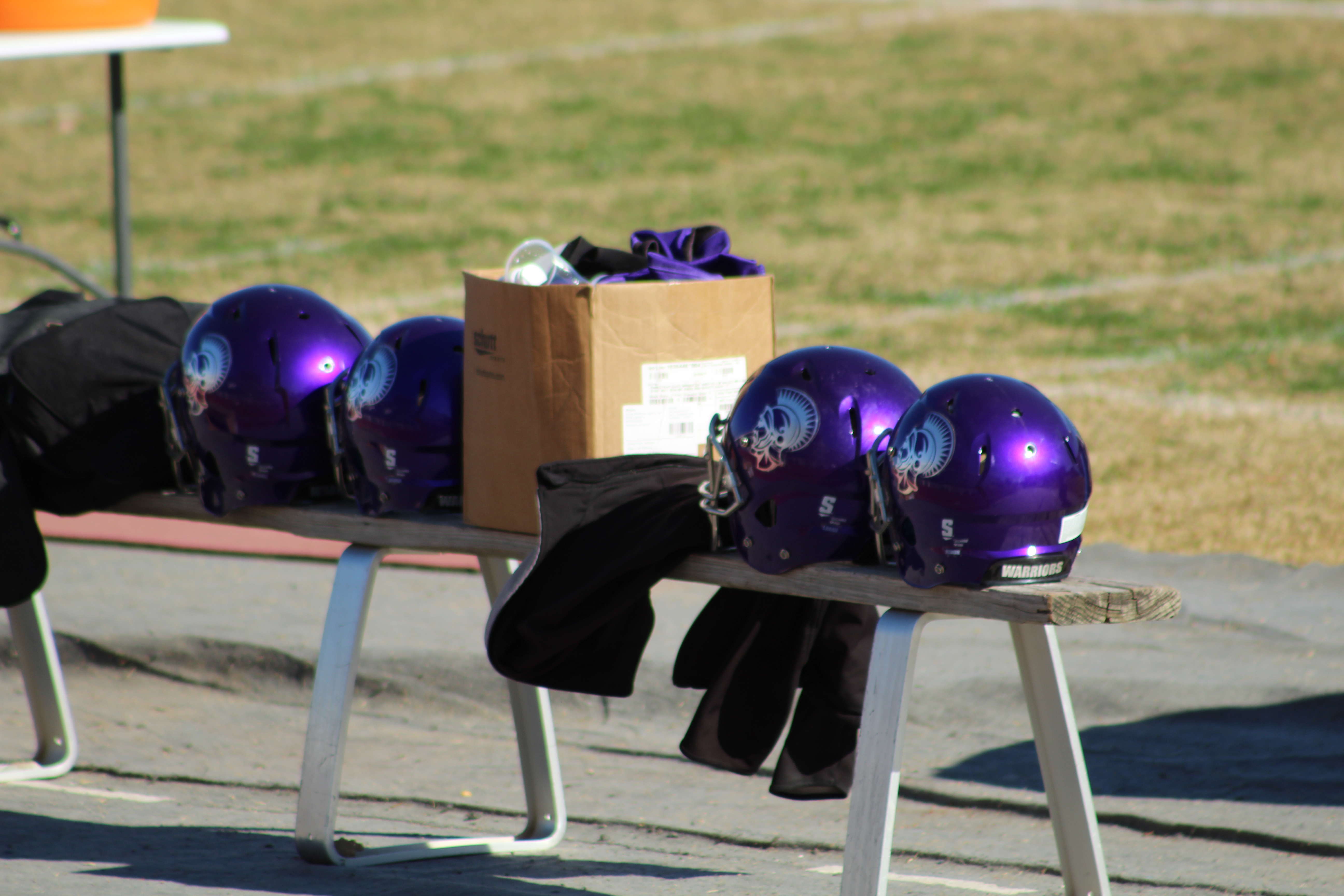 It's that time of year – school is starting up again and Mamas everywhere are sending their little darlings off to class in sparkling new clothing and shiny shoes.  Except me … as a year round home schooling Mama, my kids will show up for class in torn t-shirts and shorts that are just barely going to make it through what's left of summer.  But even though we're on different pages, fashion-wise, there is one very frustrating issue I share with Mamas (especially sports Mamas) everywhere … laundry, and in particular … How do I keep my kids' sports team uniforms clean all season?
For me and my family of six (mostly me), laundry is a never ending battle with all manner of stains, smells and odd color fading.  Over the years, I've developed a myriad of tricks to keep my family's clothes looking clean and fresh.  One of my favorites is to dress the messiest members of my family in all black clothing so stains and dribbles don't ever show.  So easy!  So fashionable!  I'M KIDDING!!  I don't do that … I've thought about doing it, but I don't.
I do separate the kids' clothes into 'around the house/outside' clothes and 'going somewhere' clothes.  This way, if a stain on one of their around the house shirts just won't come out, it's not a huge deal and it certainly helps preserve their good clothing – many times, allowing me to even pass it on to a younger sibling, or to sell or donate it.  That's a winning tip.  But not the one I want to tell you about today.
Today, I want to talk specifically about sports team uniforms.  Because, most of us who have children in sports are responsible for the care and cleaning of said uniforms.  And none of us wants our child to be the one on the field in a dinge-y, stained uniform, right?  This is a really big problem for those of us lucky enough to have light-colored game pants or jerseys … Seriously, sports leagues everywhere – BLACK PANTS, always go with black pants!!
Anyway … my son's football team colors are purple and silver.  They are really sharp looking uniforms.  (That's my Groot – #88)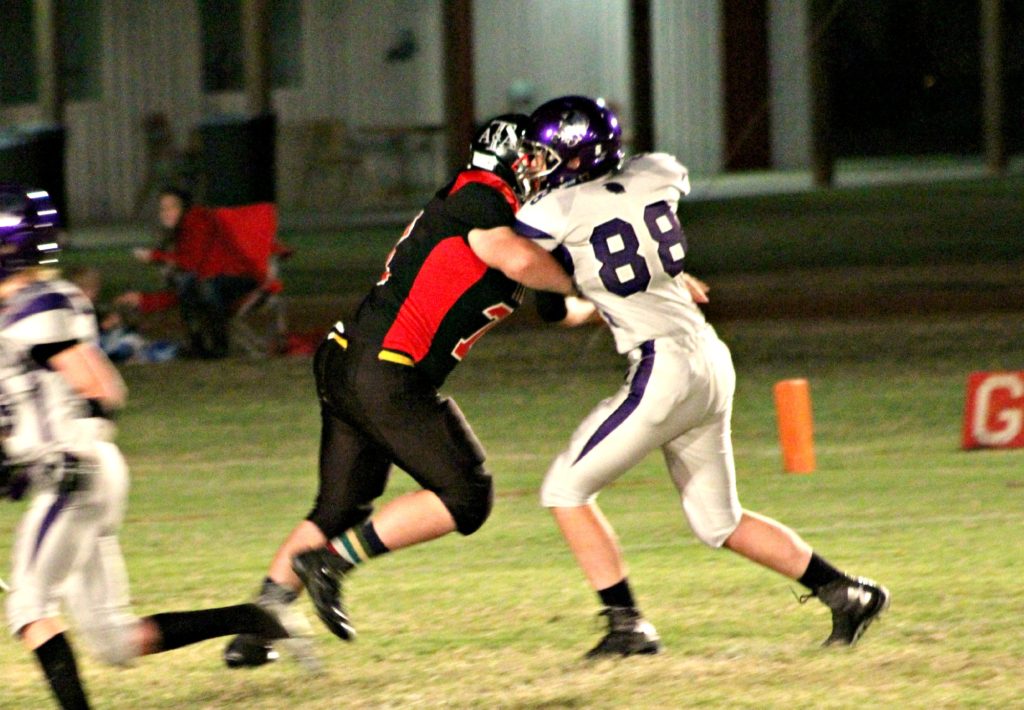 Oh, but they are a real pill to get clean!  Their 'home' uniform is all purple — much easier on Mama at laundry day.  (My boy making a GREAT tackle here!)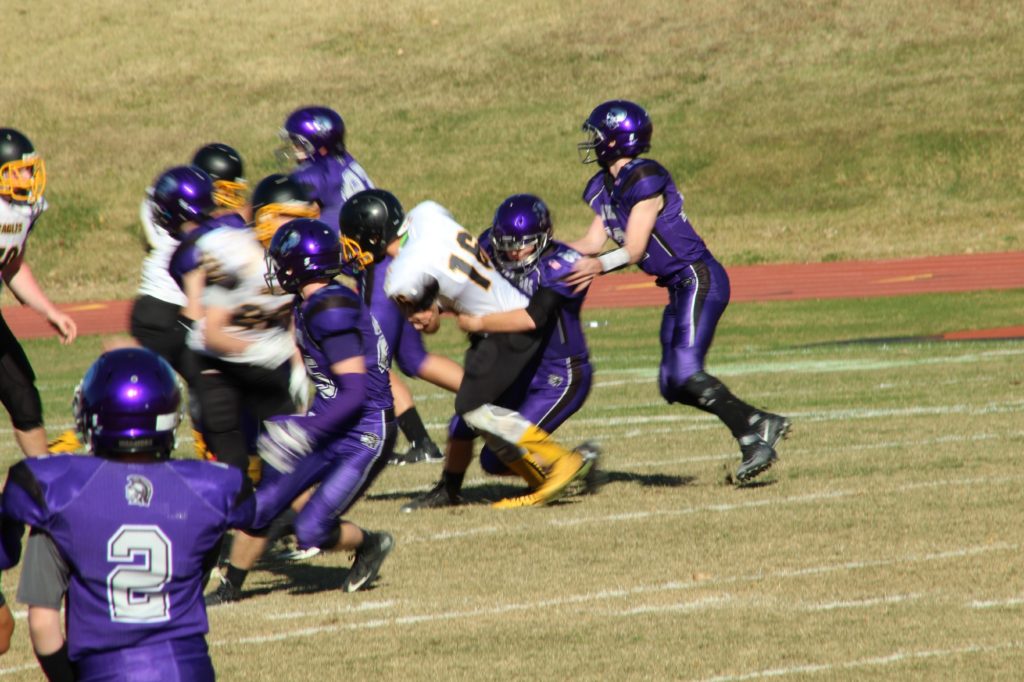 Even their practice uniforms have black pants.  But these gorgeous silver and purple 'away' uniforms … ugh!  Or at least it was "UGH!" until I discovered the secret to keeping his team uniform spotless all season long …
At the end of last football season, I carefully washed my son's uniforms and sent them back to the equipment manager, knowing that he would be getting the same jersey again this season.  I also assumed that along with his same jersey, he'd be getting the same pants – the ones I had lovingly washed and cared for all season, and returned looking almost as new as the day he brought them home.  Wrong, wrong, wrong.  Instead, I apparently got the pants from the kid who had to wash his own uniform.  The knees were almost black and there were (what looked alarmingly like) blood stains on both legs.  I hadn't remembered last season being quite that brutal!
Without inspecting either as he brought them home from equipment checkout, I told my son to just toss both the home and away uniforms in the wash, thinking I'd 'freshen' them up before his first game because, well – they were supposed to be spotlessly clean right?  I only saw them when I took them out to hang on the line and noticed the state of his silver 'away' pants.  Shoot.  Back inside they went.
Now … here's the part where I share with y'all the secret that makes my laundry life much less frustrating …  Fels Naptha soap.  Yeah – that really old-fashioned laundry bar that the Ma Ingalls crowd used to use on their washboards back in the day.  That stuff.  It's AH-MAZ-ING.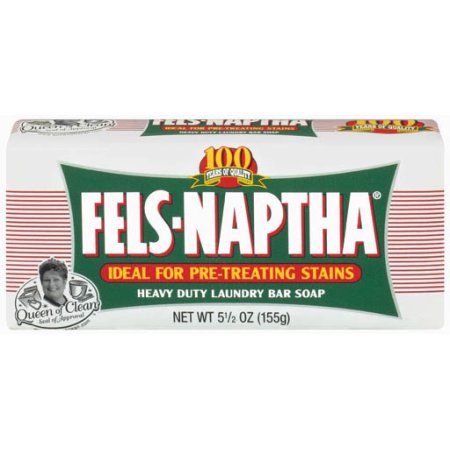 I buy this laundry bar soap at Wal Mart for around $.97 each, and buy several at a time because I never, ever want to run out.  I keep a bar in a little dish on my laundry room shelf, along with an old toothbrush.  To pre-treat laundry, I run a moistened toothbrush through the soap and scrub directly on the stain.  I let it sit for at least 20 minutes (more if the stain is especially stubborn) and wash as usual.  Usually the stain is gone after one washing.  Sometimes, I have to repeat the process.  But I have yet to find a stain that this stuff won't take out.  LOVE it!
In the case of the sad and dirty uniform pants, it took 3 scrubbings with Fels Naptha and 2 washings before they were clean enough to suit me.  And before you start thinking, that is way too much work and no one has time for that … it's not like I was standing there scrubbing away for hours with a toothbrush and my bar of soap.  I seriously spent just a few minutes spreading the soap into the fabric with the toothbrush each time.  The most 'work' I did was going in and out of the house to look at them in the sunlight because it's awfully dark in my 'laundry nook' and hard to see if I'm getting the stain out!
I find this product to be an especial life saver because I live in the heart of Red Dirt Country.  And I know y'all have heard me complain about red dirt and it's evils many times before.  The Fels Naptha actually removes red dirt from clothing, when nothing ever has before.  I also love it because it's not a toxic, chemical-laden product (like bleach – yech!) so there are no fumes, residues or perfumes left behind to irritate my family's collectively sensitive skin.  AND it works on any type of washable fabric – even delicates.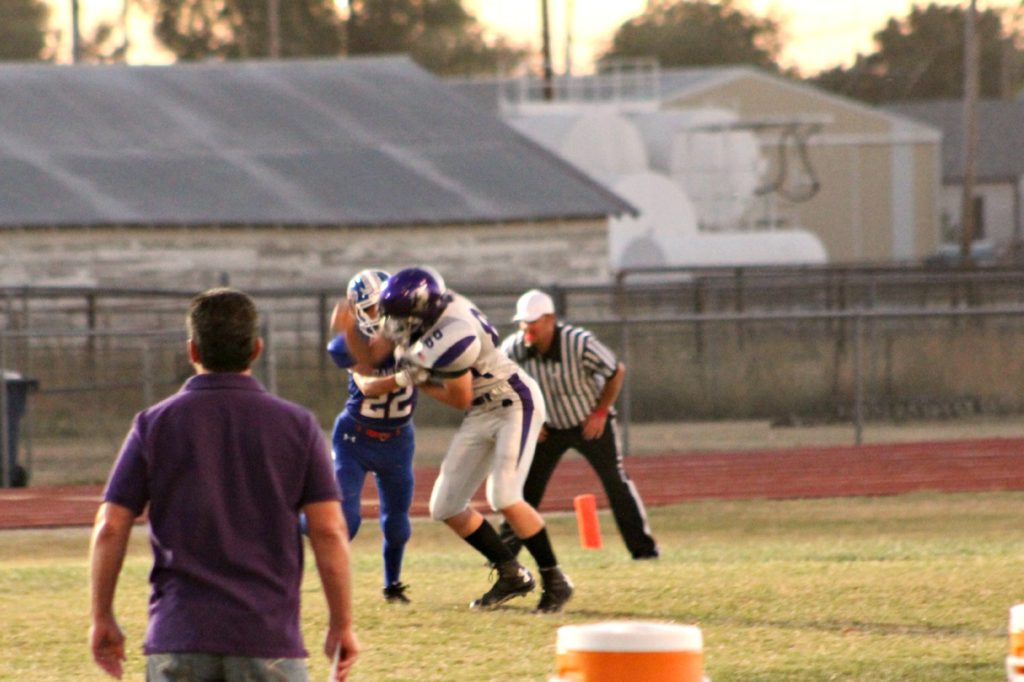 If you've been using Fels Naptha in your homemade laundry detergent recipes, I urge you to set aside a separate bar for stain and spot treating.  It really works so wonderfully and is probably the greatest tool I've found to help keep my kid's sports team uniforms clean all season long.
Happy Football Season!!
Love & Blessings,
That Farm Mama