This post was most recently updated on March 22nd, 2018
Hi!  My name is Sharon, and I am That Farm Mama.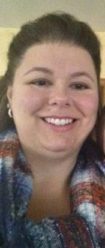 Do you have questions or comments about my content?  Are you interested in working with me (I would love that!) or collaborating?  Or maybe you'd just like to chat a little bit.  Don't be shy — I definitely want to hear from you!  Send me an email, contact me via my Facebook page or find me on Instagram.
I have kids, so my business hours can be a little strange, but I try to respond to all contacts and inquiries within 48 hours.